We kick off this LIVE experience with the
Mindshift Mastery Blueprint™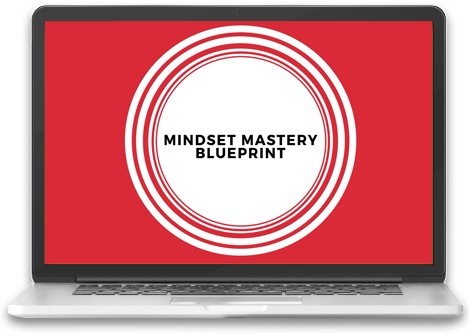 Within this blueprint I have created life changing adventures for you to dive deep into and create the firmest of foundations for WHO you want to be and what you want to create in both your life and family.
---
Adventure number 1:
The Connection Adventure
Where you will learn how to reconnect with yourself, your wants and your desires for your life and your business more deeply than you have ever done before.
---
Adventure number 2:
Co Creation Adventure
It's easy to look at other people's lives and think 'that looks great for them, but not me. I'll never be thin enough, smart enough or funny enough to make that happen.' I want you to feel me and hear me and LISTEN when I say to you THAT IS NOT TRUE. You have to do the work to identify what it is you want and then take the aligned action required to allow that into your life. You CAN have what it is you desire. It's just time to wake up and get conscious about allowing it in.
---
Adventure number 3:
The Cash Adventure
Money blocks are one of the biggest things that hold back creative, heart centred, soulpreneurs like YOU. I'm going to share with you how you can start expanding your wealth consciousness and allow the Give and Receive Cycle to start impacting your life and business positively today. Allowing you to turn your dream into a reality.
---
Adventure number 4:
The Courage Adventure
Once you know who you want to be, what you want, how to consciously create it and allow yourself to get paid for doing it - you need a healthy dose of confidence and courage to actually go out there and make it happen. During this adventure I'll show you how courage is not just a choice but a muscle that you can start to strengthen and grow NOW.
---
---
The Miracle Messaging Formula ™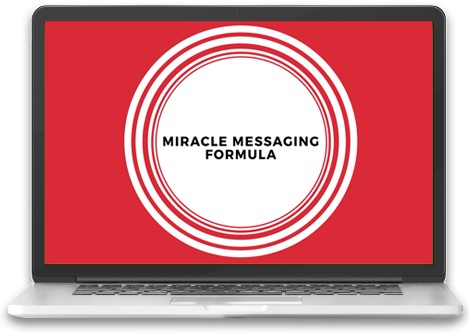 If you're looking to create regular £5k months or even your first six figures in your business, I can tell you from experience you do not need to spend thousands of pounds on Facebook ads and getting yourself out there at all. You simply need to master your message and here's exactly how you can do it.
---
Adventure number 5:
The Motivation Adventure
We know WHO you want to be, we know what it is you WANT, and now we want to know WHY you want it. Most people stumble when it comes to thinking about why they're choosing to do what they do. The way I will guide you through this adventure, you'll be more equipped than ever before to not only share your 'why' with your potential clients, but use it as extra fuel to keep you focused when you have the inevitable down days.
---
Adventure number 6:
The Magnetic Storytelling Adventure
You will have heard it said many times before only YOU can offer what you do. And whilst you might get this on an intellectual level, do you really know why only you can do what you do? I will be guiding you through a process that unpicks your unique life story and explain exactly why you are just so goddamn special and WHY ONLY YOU can do what you do!
---
Adventure number 7:
The Membership Adventure
We go deep into how you can enrol your ideal clients with ease and grace. Yes, there's a formula and no, it really doesn't have to be hard! And whilst you will have definitely THOUGHT about your ideal client, I'll be sharing with you the system I use with my ideal client. This system enables them to share content that calls their perfect clients in, on a daily basis, as they hone in on how to get into their heads, not just in one message...but with EVERY message they communicate.
---
---
The Spot Light System™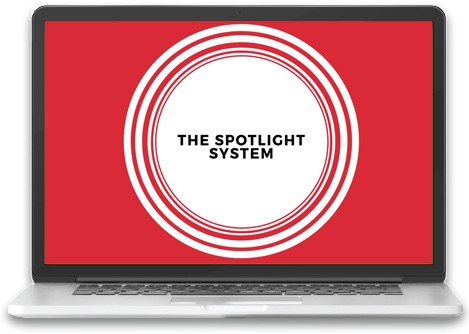 Now it's time to step out of the shadows and be SEEN. It takes confidence, courage and some practical strategies to enable you to stand out from the rest of the pack consistently. This is what The Spot Light System is all about.
---
Adventure number 8:

The Ease Adventure
How to tap into your feminine energy to allow yourself to step into the spotlight with ease and grace. We say NO to push, push, push and YES to the flow. You'll learn how to release the blocks that have prevented you from stepping forward in the past and where and how it is best for you to get the word out about your brilliance.
---
Adventure number 9:
The Elevate Adventure
I will show you how to side step the paralysing comparison-itus that keeps people playing the small game. And the system you can swipe to create alliances that will increase your reach and elevate your expertise simultaneously.
---
Adventure number 10:
The Energize Adventure
Energy is everything and everything is energy. How to become an expert energizer in both your personal and professional life. Understanding how to zoom in on the energy of the person you desire to be, is a big part of the puzzle when it comes to sharing your voice and passion for what you do in a way that leaves you glowing and your potential clients dying to work with you.
---
---
The Mindful Momentum System™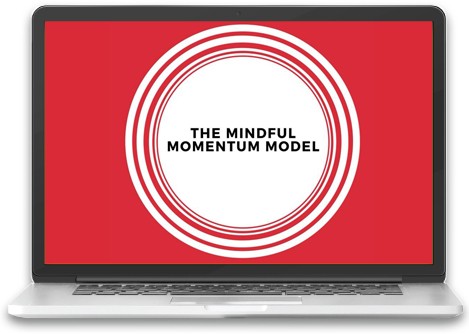 Tell me that you're not used to doing the two-step shuffle in your business and I'll give you a medal! Because even with the fast growth I have experienced over the last 3 years, it's easy to find yourself going two steps forward and one step back. Sound familiar? Read on....
---
Adventure number 11:
The Feelings Adventure
Taking your understanding of your feelings and emotions to a whole new level. As a person who wants to create a life and business with soul, I know you already know that listening to YOUR feelings and your body is a must. However, distinguishing between the discomfort of new beginnings and knowing when to pull back is an art AND a practice. I'm going to share with you how to tell the difference so you stop sabotaging your growth.
---
Adventure number 12:
The Focus Adventure
As a multi-passionate entrepreneur with a penchant for shiny new objects, and a new flavour of the month every month, you and the word FOCUS might not be best friends...yet. But with limited time and world to go about changing, with a few small tweaks to your approach, you'll be getting more of the important things done in less time. Leaving you with more freedom to indulge in new hobbies or just have FUN doing the things you love. Focus and fun? Who knew? 😉
---
Adventure number 13:
The Flow State Adventure
Ever heard of Superflow? If not, you're about to get super friendly with it. Superflow is the state of being you want to be in when shit just flows. It's how you feel when you allow yourself to get out of your head and into your body and allow the inspiration and creativity to just ooze. Sound good? It is. This is the anti-push movement that will keep you growing, both personally and professionally as you move your business up and onto the next level, with grace and ease.
---
---
The Alchemy Activation Method™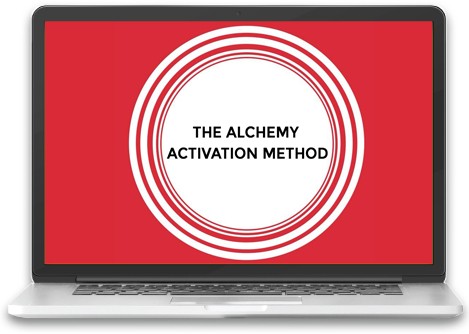 Now don't get me wrong, right throughout this experience I will have shared with you the tools, techniques and strategies I have paid thousands of pounds to learn and put my time into mastering them. However, during this adventure I pull out the big guns, to leave you more prepared and ready than you have ever been as you go into 2018 ready to rule the world.
---
Adventure number 14:
The Miracle Adventure
Can you imagine what life would feel like if you knew that you could create miracles on demand? Well guess what?
A course in Miracles defines a miracle as a change in perception. As we work through this adventure you'll be able to identify and release the blocks that have kept you stuck acting from your head so you can lead with your heart in a way that creates magic where ever you go.
---
Adventure number 15:
The Mindfulness Adventure
While mindfulness and meditation are not new things, and don't worry if it's never been 'a thing' for you, I'm going to be sharing my tricks and tips here for you so you can turn up the dial and transform your mindfulness into a magical manifestation activity. And who doesn't want that?
---
Adventure number 16:
The Mastery Adventure
While some people will have you believe that it will take you years to become a master at anything, I'm here to show you that that's not the case. And in this final adventure I'm going to share with you 3 advanced manifestation lessons that have the capacity to quantum leap your expansion and catapult you in 2018 in the exact position you need to be for a whole new year of success.
---